Thrive! Developing Leaders and Unleashing Leadership Potential

Spencer Stuart launches new initiative in partnership with Unleashing Leadership Potential
Johannesburg, 12 November 2020 — Spencer Stuart and Unleashing Leadership Potential (ULP) are pleased to announce Thrive!, a new partnership to develop leadership capabilities among the next generation of executives in South Africa and to equip them to have maximum impact on their organisations and communities.
Each year, five participants will be selected to participate in a wide-ranging programme that will see them undergo Spencer Stuart's rigorous Advanced Leadership Profile assessment. This will lead to the creation of a tailored individual development plan to help them develop their skills and build their knowledge and confidence as leaders. Each participant will receive support from a Spencer Stuart consultant and associate team who will help guide their longer-term career planning and development.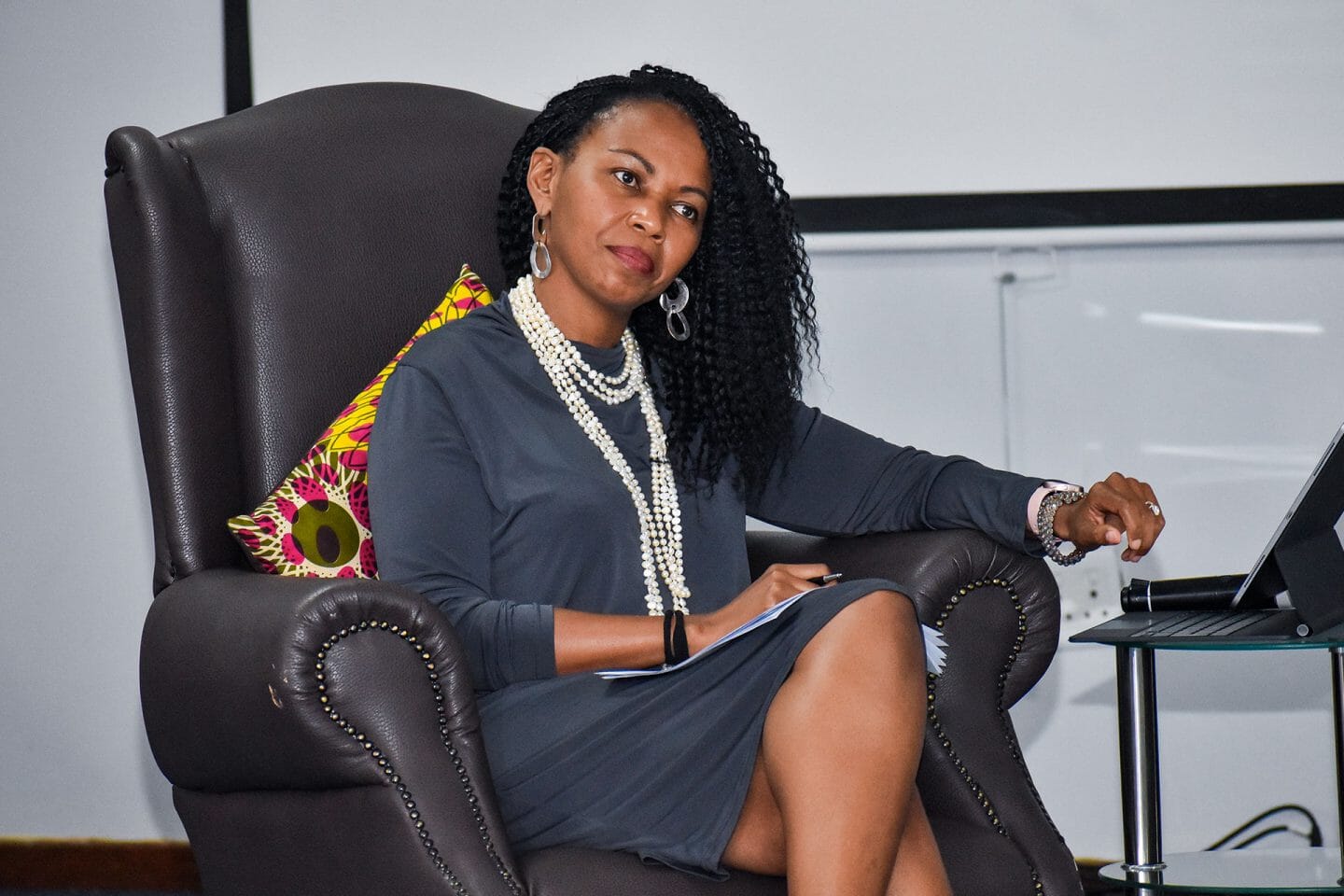 ULP will assign mentors from their network of "Captains of Industry" to journey with these executives.
Elise de Beer, a consultant with Spencer Stuart's Leadership Advisory Services in Johannesburg, commented: "Our aim is to help develop emerging leaders who have not had access to development opportunities that would help them realise their potential as leaders. We are delighted to be partnering with ULP on this exciting initiative and we are proud to play our part in identifying and developing future leaders in our country."
Maurice Radebe, founder of Unleashing Leadership Potential, commented: "Leadership matters, leaders make or break countries, communities, companies, churches and families."
The five individuals chosen to participate in the inaugural Thrive! programme are:
Boitumelo Sekete, Business Transformation Manager at Puma Energy
Oliver Naidu, Deputy Managing Director at Koninklijke Vopak N.V.
Sibonisiwe Sindane, Manager of Retail Equity Derivatives at Standard Bank
Theo Mashego, Group Chief Executive Officer of Mbali Industrial Solutions
Tshepo Mokgoto, Head of Group Infrastructure Services at Sasol
For more information, please contact:
Andile Zama: +27 11 557 5321 / azama@spencerstuart.com
Tshepo Mokgoto: +27 82 774 3726 / mokgotot@gmail.com
Spencer Stuart
At Spencer Stuart, we know how much leadership matters. We are trusted by organizations around the world to help them make the senior-level leadership decisions that have a lasting impact on their enterprises. Through our executive search, board and leadership advisory services, we help build and enhance high-performing teams for select clients ranging from major multinationals to emerging companies to non-profit institutions.
Privately held since 1956, we focus on delivering knowledge, insight and results though the collaborative efforts of a team of experts — now spanning 56 offices, 30 countries and more than 50 practice specialties. Boards and leaders consistently turn to Spencer Stuart to help address their evolving leadership needs in areas such as senior-level executive search, board recruitment, board effectiveness, succession planning, in-depth senior management assessment and many other facets of organizational effectiveness. For more information on Spencer Stuart, please visit www.spencerstuart.com.
Unleashing Leadership Potential
Unleashing Leadership Potential (ULP) is leadership development program aspiring to contribute and promote leadership development, the general welfare of the community, together with youth involvement and participation. The inspiration for the formation of this program/community emanated from a keen interest shown by a group of ambitious young people with a desire to enrich the community. Through regular mentorship sessions it became clear that the experience of leadership development through engaging with prominent leaders, hearing their stories and learning from their success, needed to be shared with a wider audience. Thus, a program was developed that allows for such engagement as well as facilitating further understanding and practice of leadership teachings.
Unleashing Leadership Potential shares a strong sense of commitment towards upliftment, development and motivation of young people. ULP plans to engage in several community driven activities to support this.
Source: SPENCER STUART
Related