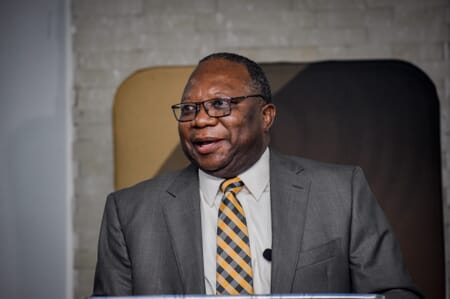 Mr Mninwa Johannes Mahlangu, MP, Chairperson of the National Council of Provinces
Mr. Mninwa Johannes Mahlangu, commonly known as "M.J'', is one of the longest serving politicians under South Africa's new democratic order, having joined Parliament in 1994.
A teacher by profession, Mr. Mahlangu lists among his educational qualifications a BA Degree, from University of Fairfax, and is currently studying for a Diploma in Economics Principles through the University of London.
His public and political life started in the late 1960s when he was elected President of the Student Christian Movement, in the then Eastern Transvaal. From 1973 to 1976 he was Assistant Secretary of the Transvaal United African Teachers Association.
Leadership Conversations with Mr Mninwa Johannes Mahlangu