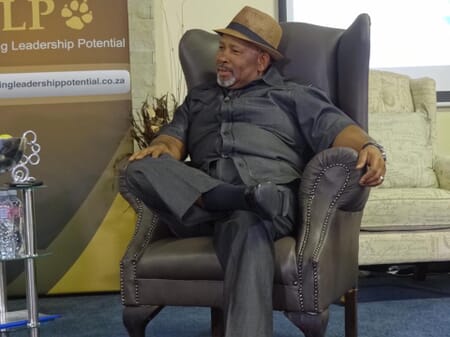 Thursday 10 November 2016
Dr. Jabulane (Jabu) Mabuza is the Chairman of the Board of Directors of Telkom SA SOC Limited. Jabu was appointed to the Board in November 2012. He is widely recognized as a successful entrepreneur. He retired from the position of Group Chief Executive of Tsogo Sun Holdings Ltd effective 30 September 2011, and as Deputy Chairman of Tsogo Sun Holdings in October 2014. He has recently been appointed as Executive Chairman of Sphere Holdings.
1981-82, studied, University of the North, South Africa; various executive development programmes. 1980, with the Department of Cooperation and Development, Boksburg. 1983-86, Marketing Research, AC Nielsen. 1985-86, taxi owner and joined SABTA. 1986-88, Director, Leo Tours. 1987-88, Director, Executive Marketing Services; 1988, Communications Manager, Taxi SA Marketing; Foundation of African Business and Consumer Services (FABCOS); 1988, Deputy Managing Director, Taxi Marketing; 1990, Joint Managing Director, Operations; Chief Executive Officer, FABCOS Marketing. Director, member or chairman, past and present, of numerous companies, banks, financial institutions and other organizations, including: Chairman, Board of Directors, Telkom; Chairman, Casino Association of South Africa (CASA); Chairman, Sun International Limited; Co-Convener, CEO Initiative; Chairman, Africa, Anheuser-Busch InBev and SABMiller; Chairman, Business Leadership South Africa (BLSA). Has held directorships with the Southern Sun and Tsogo Sun Groups. He currently serves as the Acting Group Chief Executive and Interim executive chairman for Eskom and sits of the Board of the MultiChoice Group. Has presented several papers in Southern Africa, the United Kingdom, United States of America and Europe on black economic empowerment investment in South Africa, small and medium enterprise development and the role of business in transition. Recipient of numerous awards and honours. Jabu holds a Doctorate in Commerce (Honoris Causa) from the University of the Witwatersrand.
Thursday 10 November 2016
Leadership Conversations with Jabu Mabuza