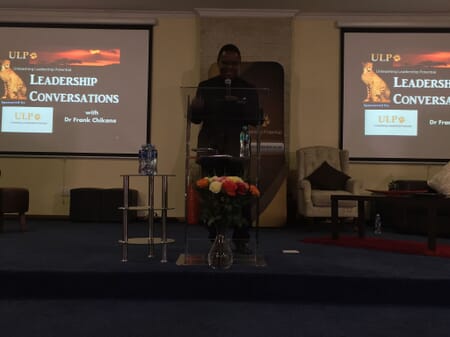 Frank Chikane is an inspirational leader, manager, teacher, motivator, mentor, enabler, facilitator, counsellor and community builder with a vast experience as a pastor, in politics and public speaking, problem analysis and resolution, research, strategic planning and business development, conflict resolution and management, peace-making, human behaviour and group dynamics, and in human and leadership development.
He has served in several Boards of companies, Trusts, Councils of Universities and the leadership structures of the church, in politics and Government. He served as General Secretary of the SACC, Director-General in the Presidency of the Government of South Africa, Secretary of Cabinet, and President of the international President of his Church, The Apostolic Faith Mission (AFM).
He is currently a Moderator of the Churches Commission on International Affairs (CCIA) of the World Council of Churches (WCC); a member of the All Africa Conference of Churches (AACC) Advisory Committee on Peace and Security on the African continent; a Visiting Adjunct Professor in the Graduate School of Public and Development Management, University of the Witwatersrand.
He holds two Masters' Degrees in Religious Studies (University of Natal, now KZN University) and Public Administration (Kennedy School of Government, Harvard University) and three honorary degrees with Groningen University (Netherlands), Oberlin College (Ohio, USA), and the Nelson Mandela University (Mandela Bay, RSA)
Leadership Conversations with Dr. Frank Chikane