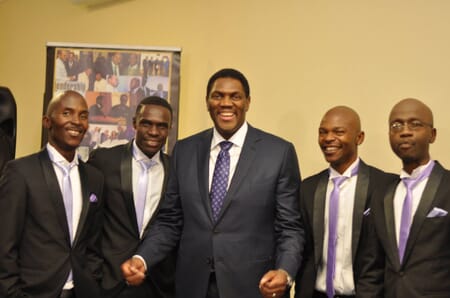 Polelo Lazarus Zim is a South African businessperson who has been at the helm of 15 different companies. Dr. Zim holds the position of Chairman at Afripalm Resources Pty Ltd. and Non-Executive Chairman at Mvelaphanda Resources Ltd. Dr. Zim is also on the board of 6 other companies.
Dr. Zim previously occupied the position of Non-Executive Chairman for Telkom SA SOC Ltd., Chairman for Pinnacle Point Group Ltd., Chairman of KollagenX Corp., Non-Executive Chairman of Northam Platinum Ltd., Chairman at Trans Hex Group Ltd., Non-Executive Chairman at Zambezi Platinum (RF) Ltd., President at Chamber of Mines of South Africa, Chief Executive Officer-South Africa at Anglo American Plc Chairman for Kumba Iron Ore Ltd. Chairman at Anglo Operations Ltd. Chief Executive Officer at Anglo American Corporation of South Africa Pty Ltd. and Chief Executive Officer at Anglo American South Africa Ltd. (which are all subsidiaries of Anglo American Plc), Managing Director at SuperSport International Holdings Ltd. and Managing Director at MTN International (Pty) Ltd.
Dr. Zim received a graduate degree from the University of Johannesburg.
Leadership Conversations with Lazarus Zim