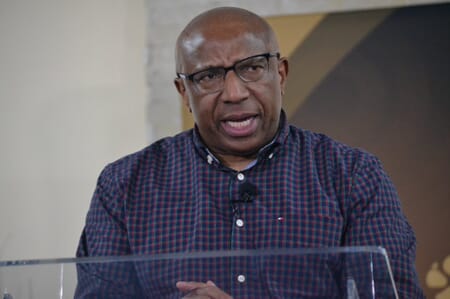 Thursday 7 September 2017
Sipho Maseko is one of the most coveted leaders in South Africa. He has a commendable history of serving some of the top management positions in different companies. He currently serves as the Chief Executive Officer of Telkom, one of the biggest telecommunication companies in South Africa.
Sipho Maseko early life
Sipho spent the better part of his childhood life in Garankuwa under the care of his grandparents, who professionally, were teachers. He acknowledges that his folks played an essential role in instilling discipline in him, the one thing that he carries with him to date. During his high school days, he landed an opportunity in KwaZulu Natal and therefore relocated to the province. He, later on, got another chance to further his studies in the region.
Sipho Maseko education
The latter is an alumnus of the University of KwaZulu-Natal. Between 1993 and 1995, he was a student at the university where he graduated with his LLB. He obtained his Bachelor's degree from the University of Witwatersrand.
Sipho Maseko career
These are exclusive details of the latter's career, the positions that he has served, and the impact that he has had in the different organisations.
Sipho Maseko qualifications 
The latter boasts of having a wealth of experience in serving top-notch management roles in several organisations in the country. These are some of the roles that have significantly influenced his curriculum vitae:
Being the Chief Operating Officer and the Chief Executive Officer of British Petroleum Southern Africa.
He took over this position in 2008. Being Vodacom's Group Chief Operating Officer.
He took over this position in September 2011 and handed over operations in July 2012.
In November 2012, he earned the position of board member at African Oxygen Ltd.
He left this position in May 2015.
He currently serves as a board member at Gyros Restaurant Group.
Thursday 7 September 2017
Leadership Conversations with Sipho Maseko