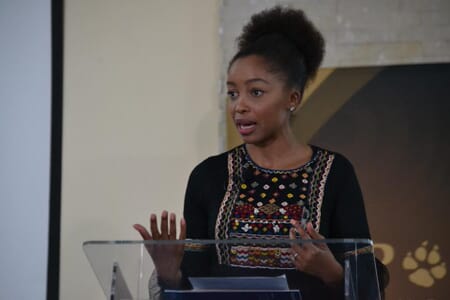 Ms. Phuti Mahanyele is a Chief Executive Officer of the Shanduka Group
Phuti Mahanyele-Dabengwa is a businessperson who has been the head of 5 different companies. Currently, she occupies the position of Chairman for Bain & Company South Africa, Inc. and Chairman of Gigajoule Africa (Pty) Ltd.
She is also Chief Executive Officer-South Africa Region at Naspers Ltd. and on the board of 5 other companies.
In her past career she was Executive Chairman for Sigma Capital Pty Ltd., Chief Executive Officer at Shanduka Group (Pty) Ltd., Managing Director at Shanduka Energy (Pty) Ltd., Vice President at Fieldstone, Inc. and Head-South Africa Project Finance at Development Bank of Southern Africa Ltd.
She received an undergraduate degree from Rutgers State University of New Jersey and an MBA from De Montfort University.
Leadership Conversations with Phuti Mahanyele