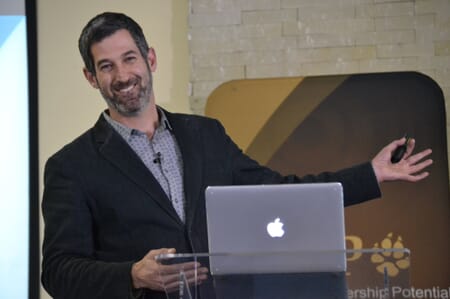 After 8 years in the business Brett was appointed Executive Creative Director of FCB Johannesburg. Under his leadership the agency won more awards than ever before in its 80-year history, including South Africa's first ever Cannes Grand Prix.
He has been recognised numerous times at major award shows including Cannes, One Show, D&AD and Clios; and also has 3 AdReview Campaigns of the year and the Sunday Times Marketing Excellence Grand Prix to his credit.
He's worked with many of South Africa's iconic brands including Toyota, Lexus, Coca Cola, Vodacom, Wimpy, Debonairs Pizza, Cell C, Old Mutual, Tiger Brands, The National Lottery, First National Bank and Nando's.
After briefly leaving the FCB fold in 2007, he rejoined FCB as Chief Creative Officer in 2009. He was elected chairperson of South Africa's industry body, the Creative Circle, in 2010 and was ranked as one of the top 5 creative directors in the country by his peers. In 2011 FCB Joburg won both Financial Mail and Finweek's agency of the year.
In 2014 Brett was appointed Group Chief Executive and was voted by his peers as most admired agency leader in Johannesburg 5 years in a row and twice for South Africa. In 2016 FCB Africa won the Sunday Times Brand Agency of the Year for the third year in a row, FCB Joburg won Financial Mail AdFocus Large Agency of the Year, Hellocomputer won Digital Agency of the Year and he was voted Industry Leader of the Year.
His best work to date by far are his three children.
Leadership Conversations with Brett Morris