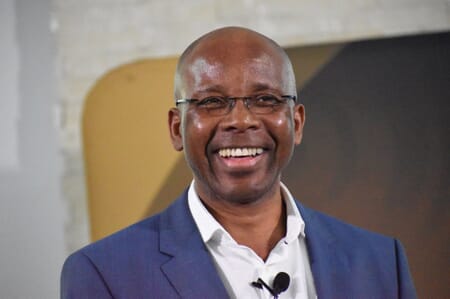 Mteto Nyati is the Chief Executive at Altron, having joined the company in April 2017. He is responsible for transforming Altron into a world-class information and communications technology company that does good business while doing good.
He was previously Chief Executive Officer of MTN South Africa, where he succeeded in returning the mobile company to growth by overhauling employee engagement and transforming customer experience. Over a period of 12 years, Mteto held various leadership positions at IBM in South Africa and Europe. He later joined Microsoft South Africa, where he was Managing Director for six years.
The previous year, Mteto won the Business Leader of the Year award at the All African Business Leaders Awards and the CEO Special Award from the Institute of People Management. He was the joint winner of South Africa's 2013 IT Personality of the Year and in 2004, was named one of Yale University's World Fellows on Global Leadership.
Mteto is author of the number one bestseller, Betting on a Darkie, a book about his life as a shopkeeper's son, family man and business leader at local and multinational corporates.
He holds a BSc in Mechanical Engineering from the University of Natal.
Leadership Conversations with Mteto Nyati